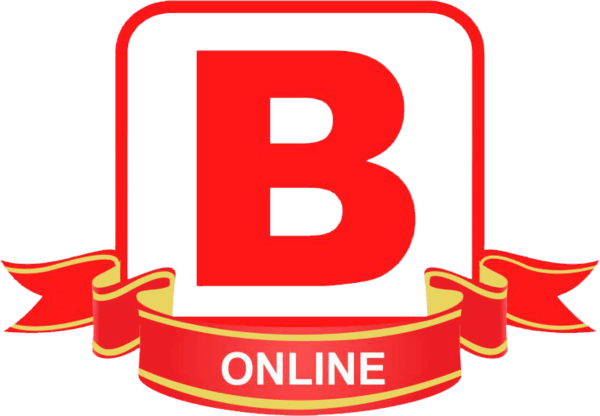 Kids
Description
Online English Speaking course for Kids with Free Certificate
BSL - British School of Language is the "Oldest & Finest" Language School in India which is ranked on top for Spoken English and personality development classes for KIDS AND ADULTS, foreign language course, and IELTS preparation. It got established in 1971 and has taught more than …………students.
Online classes for Kids :
British School of Language provides various platforms to showcase capabilities and lets children practice to the best so as to get the desired results.It has developed a Cloud-based virtual classroom, which can be experienced through a "Free Demo Class".After successful completion of the course, the students are awarded an online certificate from British School of Language.
Benefits of joining Kids Spoken English and Personality Development Course :
BSL classes are equipped with highly qualified teachers that design a smart study plan structured in a practical way considering all the requirements of the students. BSL focuses on all the four aspects of language, that is, writing, reading, listening, and communicating. British School of Language has been awarded the best online website and top in its quality education. Group discussion and group activities are held on a regular basis which help students to explore new concepts, perspectives and gain knowledge. BSL works on its own website for classes which is very clear in terms of voice and video and consumes fewer data and can be easily accessed from Mobile as well. 12 personality development videos help children gain confidence and through videos, parents can keep complete track of their child's performance. Classes are live and interactive and equal attention is given to each and every child by our highly skilled and professional trainers. Classes are full of fun activities that help children learn without any burden.
What makes it different from others :
Interactive sessions with enthusiastic trainers, who will help escalate their imagination and keep them inspired to practice spoken communication in English Each session blooms with actions, group projects, and the finest things based on real–world subjects that children and teens are captivated in. Children will get benefit from learning with batch mates of the same age group. The interactive self-sufficient study curriculum is planned by your kid's coach to prepare him for the session –all in a suitable, controllable learning atmosphere.
Course for 4 to 16 year kids
Appropriate and thought-provoking training materials to train kids in stress-free reading , writing, and grammar section Learn easily through songs, poetry, discussion, and stories. Course suitable for kids is carried out in separate batches made according to age groups. Interactive, positive and happy lessons. A personality development week video is prepared every week so that parents can keep full track of what their child is learning in classroom. Inclusion of Personality Development videos every week to make children camera confident and teach them public speaking. Debates and group discussion sessions.
Group classes and Personal training sessions
At BSL, you would get two options for your child. First, where your child can learn in a group, enjoy many activities, participate in group discussions, create videos of his own. The second comes Personal training where you get the option of learning personally from the trainer (1:1). A trainer will be assigned to your child, who would teach your child according to his/her requirements with a completely customized course.
5 factors to choose classes at British school of language
Expert faculty Activity-based learning Personality development including video shoots Individual attention to each and every child. Batches according to age groups make learning interesting.
Why choose British School of Language :
BSL always takes the pride in the fact that Online English classes are designed from learners' point of view and they always guide students through cooperative learning methods in order to master English communication. Our training course always encourages aspirants to speak fluently in English as they design course in three main different parts that is grammar, conversation, and advanced vocabulary. At British School of language, English Language specialists systematically plan the course. We have considerable experience and understanding in teaching English. Remarkably well-informed and well conversant instructors who keep the atmosphere of class very dynamic while carrying out the sessions. We also organize made–to–order foundation courses and aid for junior school children to get ready for secondary school.It is very important to us that your child should enjoy while learning. Children will become assured of themselves in class and have additional time to work on their oral communication skills during the class with the trainer and batch mates. A desire to remain endlessly with them.
FAQs
1 Are classes live or recorded? BSL provides live classes running all 7 days a week. Sessions will have a particular batch time and classes will be full of fun activities to make learning simple and enthusiastic. 2: Will my child get personal attention if he joins group classes? Our batches have limited strength so trainers are able to give individual attention to each and every student. Quality training is always our priority. 3- What if my child misses his class, will he get a revision of it or not? Our curriculum includes revision on monthly basis as well as a weekly basis. So even if your child misses his class, through revision, he would be able to cover up those topics again. 4 –How will I know whether my child is improving or not? Our courses include revision of grammar and unique 12 personality development week's program where 1 video shoot is covered on a weekly basis. Through these video shoots, parents can easily keep a track of their child's progress. 5- Will there be students of the same age group or not? Our batches are divided according to age group. Appropriate and thought-provoking training materials to train kids in stress-free reading, writing, and grammar section 6- Will BSL provide a demo class? Yes, a demo class will be provided. After that, you have to pay a fee to continue the class