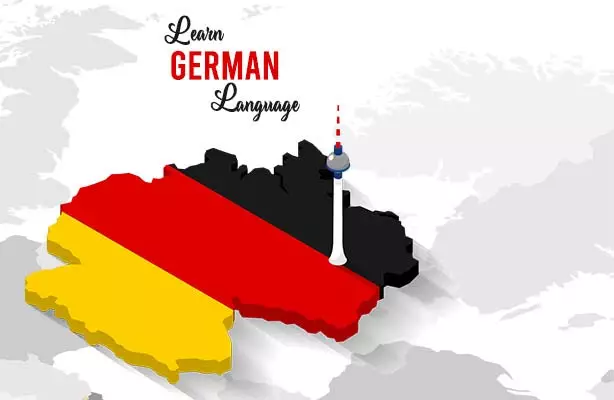 Learn Certified German with Native Trainer
Description
If you desire to learn German, you are not the only one; millions of individuals learn the language daily around the globe. German is a language that portrays a rich ethos and history. The German language can take you around the globe, with orators all around Europe and even in parts of Africa, North America, and South America!
Learning the German language is a task worth pursuing. With the precise technology to direct you in your drive, you will see your pains pay off in so many ways.
Undeniably, even overseas, the German language is by all justifications is of unbelievable interest. The German language comprises eight times the number of words as the English language.
Reasons to Learn German?
Here are just a few of the causes why it is a great idea to learn German:
build new networks with loads of people across the world
Boost the learning in other related languages, including English
Gear up your German corporate skills to assist you in the worldwide economy
Reside in German-speaking countries with assurance
Inspire your mind and keep your psychological powers sharp
British School of Language is the most reputable Institute training foreign language since 1971. We were the pioneer to present German as a language and since then there is no looking back. British School of Language offers an online German course that shows all the degrees of German.
These are evaluated under the Common European Framework of Reference for language (CEFR). It is a universal body that portrays the language speaking edge of speakers. As shown by CEFR German is categorized into six steps of learning.
A1 - Beginner
A2 - Elementary
B1 - Intermediate
B2 - Upper Intermediate
C1 - Advanced
C2 - Master Proficient
German course A1 level:
A1 level is the most fundamental degree of German language learning and there are five additional levels after.
A1 level students can
Comprehend and utilize very elementary expressions to gratify actual needs.
Familiarise themselves and enquire about individual details.
Interact merely if the other person speaks gradually and clearly.
They can get some info about personal, household, environmental components, etc.
British School of language has online and offline courses available for learning German. We teach online German course A1 level with the help of skilled staff at a completely reasonable cost.
German course A2 level: Elementary
At the A2 CEFR level, a language learner can:
Comprehend mostly used expressions in most parts such as personal, professional, etc.
Complete routine chores that involve a direct transfer of info.
Define substances of immediate necessity in simple terms
A2 level is the basic level of German language learning above the A1 level and there are four extra levels followed by it. British School of language has offline and online courses available for learning German.
B1 level: Intermediate Level
The B1 level is above the A2 level and there are three additional levels after it. It is the third level of the German language that includes Grammar, speaking, reading, writing, listening, vocabulary, pronunciation, and so on.
At the B1 CEFR level, a language learner can:
Comprehend points concerning family, profession, school, or ease-related themes.
Handle most travel conditions in parts where the language is spoken.
Generate simple texts on topics of personal attention.
Define experiences, proceedings, dreams, and drives, as well as views or tactics in brief.
British School of language has training fundamentals and online courses open to educating German.
B2 | Upper-Intermediate
At the B2 CEFR level, a language learner can:
Comprehend the main concept of an intricate transcript such as a technical article related to their arena.
Impulsively interact without too much tension for either the learner or the native speaker.
Create a detailed transcript on a wide variety of themes.
British School of Language helps new students in learning the online German course B2 level with the help of talented instructors at a very reasonable expense. Join British School of Language now and learn German with the collective levels without any delay.
The "C" Levels: Skilful User
C1 | Advanced
At the C1 CEFR level, a language learner can:
Appreciate an extensive variety of lengthier and more challenging scripts or discussions.
Present ideas without too much probing.
Efficiently use the language for societal, theoretical, or professional situations.
Generate well-defined and detailed writings on intricate issues.
C2 | Proficiency
At the C2 CEFR level, a language learner can:
Recognize almost everything read or heard with comfort.
Recapitulate information from a variety of bases into an intelligible presentation.
Express themselves using specific meaning in intricate situations.
Conclusion:
British School of Language helps students with learning on the online German course at all levels with the help of knowledgeable mentors at a tremendously judicious charge. Join the British School of Language today and learn German with the entireness of its stages at once. No other platform other than the British School of Language can give you such courses at a reasonable cost.