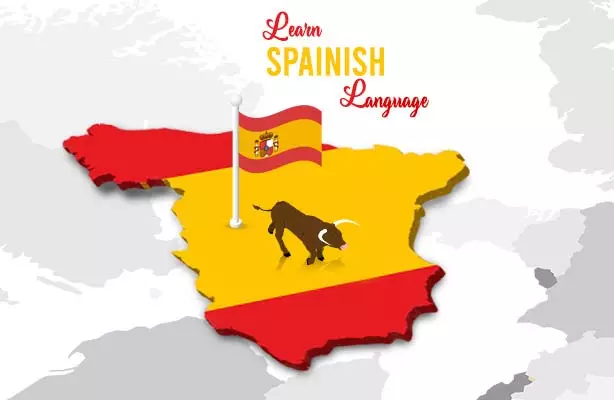 Learn Certified Spanish with Native Trainer
Description
Spanish is a language full of exquisiteness, coats of sense, and rich dialectal history. Spanish is the key language of millions of individuals in 21 nations. Spanish is equally noteworthy as English for the folks who live in this part of the globe.
Spanish is the second most popular language, after English, which is utilized in numerous types of world-wide communication.
Benefits of Learning Spanish:
1. Facilitates communication with Spanish speakers of the globe
Spoken by a projected four hundred million individuals internationally, Spanish is presently the 4th most spoken language in the world.
2. Make your travel practices more thrilling and gratifying
There are twenty-one nations in the world that have Spanish as an authorized language. Knowing the language will make your wanderlust in beautiful Spain and Latin America much easier. A good grip on the Spanish language will actually augment your travel experience.
3. Better job prospects
There are several jobs that require basic proficiency in the Spanish language. This can give you a cutting edge over other employees and the chance are that you may earn a higher salary for your Spanish knowledge.
4. Helps in getting admission in oversees colleges
There are many universities, colleges that offer a variety of study abroad programs and exchanges. It will make it simpler to make networks, shop for foodstuffs and clothes, eat in cafeterias and do many other indispensable things to assist you to enjoy your experience while overseas.
5. Appreciate Spanish music, theatre, movie, and fiction in their innovative Spanish forms
There is also lots of delightful Spanish and Latin American music. Do not just limit yourself, there are many websites available where you can hear many diverse and thrilling types of Spanish and Latin American music.
LEVELS OF SPANISH
Common European Framework of Reference for language (CEFR) which is a universal body that portrays the language speaking capacity of speakers has partitioned the Spanish language into six levels of learning.
A1 - Beginner
A2 - Elementary
B1 - Intermediate
B2 - Upper-Intermediate
C1 - Advanced
C2- Master Proficient
Level A1: BEGINNER
Can comprehend and use recognizable ordinary expressions and very elementary phrases intended at the gratification of requirements of an actual type.
Can interrelate in a modest way in case of the other person talks slowly and plainly and is ready to help.
British School of Language is the longest-serving institute teaching foreign languages since 1971. We were the first to familiarise Spanish as a language and since has no sign of returning. We have introduced online Spanish course A1 which explains all the levels of Spanish.
All these levels are well taught in the British School of Language. And we help students learn online Spanish course A1 level and other levels with the backing of knowledgeable educators at a truly reasonable fee. Join the British School of Language today and learn Spanish at every level one at a time. No other Institute can give you such courses at truly reasonable prices, so join today and study online at the comfort of your home.

A2: ELEMENTARY STAGE
A learner at A2 level:
Can comprehend sentences and often used expressions related to very basic personal and household info, local topography, service.
Can connect in simple and repetitive chores requiring a simple and direct conversation of info on familiar and routine matters.
Can describe in simple terms features of his/her upbringing, immediate setting, and matters in areas of direct need.
British School of Language has presented an online Spanish course A2 and an additional full course to display all the degrees of Spanish. A2 level is the basic degree of Spanish language education above the A1 level and there are four extra levels after it. British School of language has physical and online courses accessible for learning Spanish

B1: THRESHOLD OR INTERMEDIATE
A learner at B1 level:
Can recognize the main points of clear normal input on familiar substances regularly faced in work, college, rest, etc.
Can handle most circumstances likely to emerge from wandering in a part where the language is spoken.
Can create simply connected writings on topics that are accustomed or of personal interest.
Can describe actions, dreams, expectations, and drives and briefly give details and explanations for views and strategies.
B1 level learners can portray an event, an experience, or a dream; outline a desire or goal, and assemble reasons or explanations behind a task or thought.

B2: UPPER INTERMEDIATE LEVEL
A learner at B2 level:
Can appreciate the main concepts of intricate text on various topics, including technical debates in his/her field of specialization.
Can relate with a degree of effortlessness and impulsiveness that makes regular interface with native speakers possible without stress for either party.
Can describe a perspective on a present issue giving the benefits and drawbacks of various choices.
The B1 level is the intermediate level of Spanish language learning above the A2 level and there are three extra levels followed by it. It is the third level of the Spanish language that includes Grammar, speaking, reading, listening, writing, pronunciation, etc. British School of language has online courses open for learning Spanish. We assist students with learning on the online Spanish course B1 level with the help of skilled instructors at a practical expense.
C1: EFFECTIVE OPERATIONAL PROFICIENCY OR ADVANCED
A learner at C1 level:
Can recognize a wide variety of challenging, longer scripts, and identify implied meaning.
Can present ideas smoothly and naturally without much noticeable searching for expressions.
Can use language compliantly and efficiently for social, academic, and professional purposes.
Can produce clear, well-structured, thorough writing on intricate themes, showing controlled use of organizational forms.

C2: MASTERY OR PROFICIENCY
A learner at C2 level:
Can appreciate with easiness almost everything heard or read.
Can sum up information from different spoken and written sources, recreating opinions, and in a comprehensible performance.
Can express him/herself impulsively, very fluently, and precisely even in the most complex situations.
A1 being the most fundamental and C2 is the ultimate master in the Spanish language.
Conclusion:
Learning a language can occasionally be a challenging and exasperating experience. At times you feel that you have reached a dead-end and inspiring yourself can become problematic. Remember that speaking a second language can offer you innumerable opportunities.
Join the British School of Language today and learn Spanish with all its stages a little bit at a time. No other institute other than the British School of Language can give you such courses at moderate costs, so join today and start. learning a second language is a most gratifying and worthwhile enterprise.